WHAT WE DO
Geosolving can assist clients on the following
Go to Monitoring
Monitoring
We design and install monitoring systems for geotechnical and structural monitoring.
Go to DESIGN
DESIGN
We can support clients in the design of civil infrastructures and for environmental impact assessments.
Go to CONSULTANCY
CONSULTANCY
We provide support to clients for geological and geotechnical expertise.
SKILLS
Geosolving provides advanced and specialized support to clients
Our knowledge at your disposal.
Geosolving experts are the ideal support for the resolution of geological and geotechnical problems that may arise during construction of civil infrastructures.

Geosolving adopts the most advanced techniques worldwide available from numerical modeling to advanced monitoring.

These are applied to the design of infrastructures, of aqueducts and sewer systems and to geothermal applications.
GBInSAR can be adopted to monitor unstable slopes with millimetric accuracy.

We are familiar with FEM, DEM, FDEM softwares such as FLAC, UDEC, 3DEC (Itasca), RS2 (Rocscience), Y-Geo, ecc.

3D numerical modelling is not problem, both in continuum (FEM, FDM) and discontinue (DEM).

Topographic and laser scanner surveys.
Our team
Specialists in geotechnical engineering and geology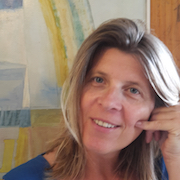 SANTINA AIASSA
CEO e Direttore Tecnico
Laureata in ingegneria per l'Ambiente e il Territorio presso il Politecnico di Torino, vanta un'esperienza ventennale nella progettazione e direzione lavori dei sistemi di razionalizzazione delle opere idriche, fognarie e di depurazione delle acque reflue e nella sistemazione di versanti in frana.
MARCO BARLA
Consulente scientifico
Professore Associato presso il Politecnico di Torino con esperienza nella stabilità dei versanti, nella realizzazione di gallerie e nella modellazione numerica, anche come CTP o CTU. Autore di oltre 130 pubblicazioni scientifiche.
FRANCESCO ANTOLINI
Geological engineer
Laureato in Scienze Geologiche presso l'Università degli Studi di Firenze e PhD in Ingegneria per la Tutela delle Acque e del Territorio presso il Politecnico di Torino. Assegnista di ricerca post-doc. Si occupa di tecniche innovative di monitoraggio e modellazione numerica di pendii e fronti di scavo.
Davide Barla
Consulente Agronomo
Agronomo specializzato nel recupero ambientale di cave e aree degradate, nella progettazione e manutenzione di aree verdi e nella valutazione di stabilità degli alberi. Riveste, inoltre, il ruolo di RSPP e quello di formatore per la sicurezza in diversi settori produttivi.
LATEST NEWS
What's going on @ Geosolving and around
The Regione Autonoma Valle D'Aosta has decided to take advantage of the experience and innovation of Geosolving for the design, installation and management of a monitoring system for early warning monitoring of debris flows and snow avalanches to protect a road in the town of Cogne (AO). See works section.
Recent paper published on Ingenio describes how ground based radar interferometry (GBInSAR) and wireless sensor networks (WSN) can be effectively used for geotechnical monitoring. You can download the paper at the following link.
Previous
Next