As a fundamental tool for continuous updating, Geosolving has a large collection of international geotechnical publications. The thematic library develops from the rich personal collection of Giovanni Barla, dedicated in particular to rock mechanics, rock engineering and underground excavations. The archive is enriched and constantly updated with texts, reports, theses, national and international journals, periodicals and regulations. Today it counts over 2500 publications.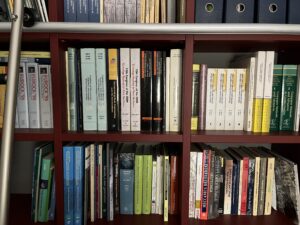 Since 1st January 2023 the library has been made available to scholars and researchers.
The archive can be accessed by the following link:
It is in the form of a google spreadsheet, i.e. you need to be a little familiar with the system to browse the content. You can use Search or Filtered views for this purpose.
If interested in a specific item please contact info@geo-solving.com.